Hozeez (42 Pack) - Bulk Pack of 21 Pairs of Hozeez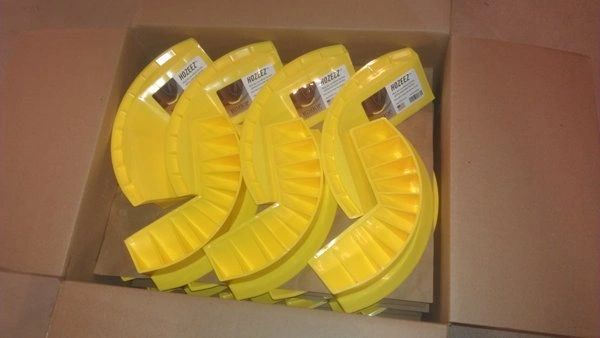 Hozeez (42 Pack) - Bulk Pack of 21 Pairs of Hozeez
Wash your car without the hose getting stuck under the tires.  Durable high visibility plastic Hozeez car wash aid. 
Price shown is MSRP Retail Price for bulk pack of 42 Hozeez (21 pairs).   Dealer / Distributor discounts will be applied at checkout when your unique customer code is entered.  
Case of 42, bulk layer packed (6 layers of 7 pieces).  Ideal quantity for retailers, distributors, car clubs, and fund raisers.
Please order HZ-42B if you need the display box.
Contact us for quantity discounts and discounts for clubs and fund raisers.
Available as private label with company-specific color and label.